SmartCAM Professionele CAM oplossingen
The SmartCAM product line consists of computer-aided manufacturing products for CNC Milling, Turning/Lathes, Fabrication and Wire EDM. Additionally SmartCAMcnc offers SmartCAM add-ons for CNC machine code editing and DNC communication to the CNC machines, native format data translators for Solidworks® and Autodesk® Inventor®, and software maintenance agreements that provide product updates, superior technical support and much more.
There is a SmartCAM solution for a wide variety of CNC programming needs and budgets. For almost 30 years, SmartCAM applications have helped CNC Programmers reduce programming time, improve machining processes, and simply deliver your parts quicker and better. Is it time to see SmartCAM can do for you?
SmartCAM Milling Applications create CNC programs for for a full range of parts from 2- and 2½-axis work (SmartCAM Production Milling®), to 3-axis, with 4- and 5-axis positioning, for molds, dies, and prototypes, including automated machining toolpath directly on a solid model that contains complex surfaces (SmartCAM Advanced Milling® andSmartCAM FreeForm Machining®).
SmartCAM Turning Applications create highly efficient toolpath and CNC code for 2-axis lathes (SmartCAM Production Turning®) as well as 2- through 6-axis lathes and Mill/Turn Centers including automated machining toolpath directly on a solid model with prismatic surfaces (SmartCAM Advanced Turning®).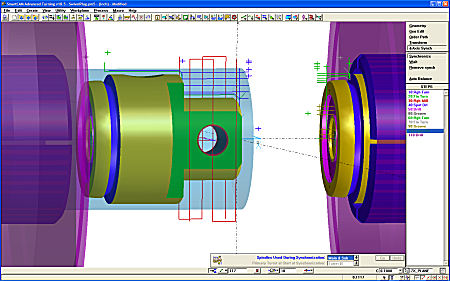 SmartCAM Advanced Fabrication™ creates optimized toolpath and code for a variety of CNC machines, including punches, burners, lasers, waterjets, punch/plasma, and punch/laser combinations. SmartCAM Advanced Fabrication helps you reduce scrap and improve your fabrication processes.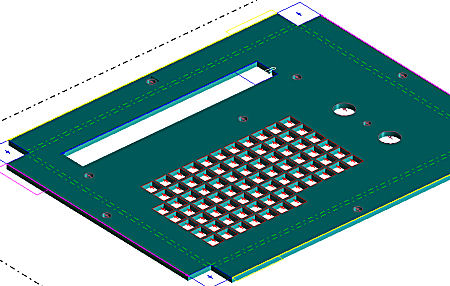 SmartCAM Advanced Wire EDM™ provides wirepath for both 2- and 4-axis wire EDM machines. It offers the flexibility and functionality you need to get the job done quickly and accurately.
Native Data Translators
SmartCAM Native Data Translators are optional modules that allow native-CAD design models to be opened directly in SmartCAM without the need of intermediary, generic CAD file formats.
SmartCAM® Autodesk® Inventor® Connection™ reads Autodesk® Inventor® .IPT part files directly into SmartCAM.
SmartCAM® SolidWorks® Connection™ reads SolidWorks .SLDPRT part files directly into SmartCAM.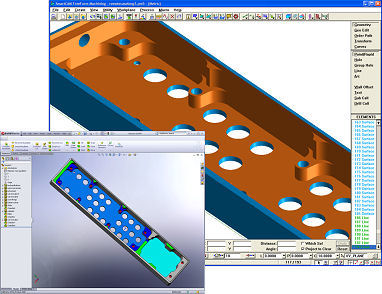 SmartCAM® Solid Edge® Connection™ Solid Edge .PAR and .PSM part files directly into SmartCAM.
SmartCAM ProE®/Creo® Connection™ reads ProE®/Creo® Inventor® .PRT, .PRT. and .XPR files directly into SmartCAM.
Predator CNC Editor for SmartCAM is a no-cost OEM add-on version of the industry-leading standard version developed by Predator Software, Inc., and provides editing and DNC capabilities.